Safety Broker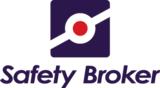 Safety Broker este cel mai mare broker de asigurare independent cu capital local ce operează în România.
Suntem prezenţi la nivel naţional în peste 150 de unităţi operaţionale, în toate judeţele ţării.
De 12 ani suntem prezenti pe piata de brokeraj in asigurari si oferim servicii personalizate de management al riscului şi consultanţă integrată pentru toate tipurile de asigurări.
Totodata, prin pachetele personalizate pe industrii specifice, precum si prin serviciile de administrare si gestionare a costurilor, venim in intampinarea obiectivelor de business ale clientilor nostri.
ASIGURAM CU DRAG TOT CEEA CE CONTEAZA PENTRU TINE.
Safety Broker is the largest independent insurance broker with local capital that operates in Romania.
We have a nationwide presence, operating 150 units across all Romanian counties.
We have been present on local insurance brokerage market for over 12 years and we offer personalized risk management services and integrated consultancy for all types of insurance. At the same time, we strive to meet our Customers' business objectives by providing personalized packages within specific industries as well as through providing cost control and administration services.
WE WILL GLADLY INSURE EVERYTHING THAT MATTERS TO YOU.
Kontaktformular
Kontaktdaten
Telefon: 0754223619
Website: www.safetybroker.ro